In the beginning, there was a friendship, dreams and ideas. Then enough courage got gathered up and our vintage story began. Lots of sweat, a couple of sleepless nights, a tear and loads of joy later, Ulični Ormar (Street Closet) was born.
Every day we learn and work, fill the Ormar with unique, sometimes unusual and funky pieces, full of charm, promoting above all quality, uniqueness, respect for the artist's work, a healthy attitude towards the environment ... love for humans and animals.
Hidden behind its squeaky doors is a haven for people unburdened with prejudice; quality, romance and history lovers, as well as people who love to hang out, who just drop by to see "what's up?" and listen to the stories our pieces whisper.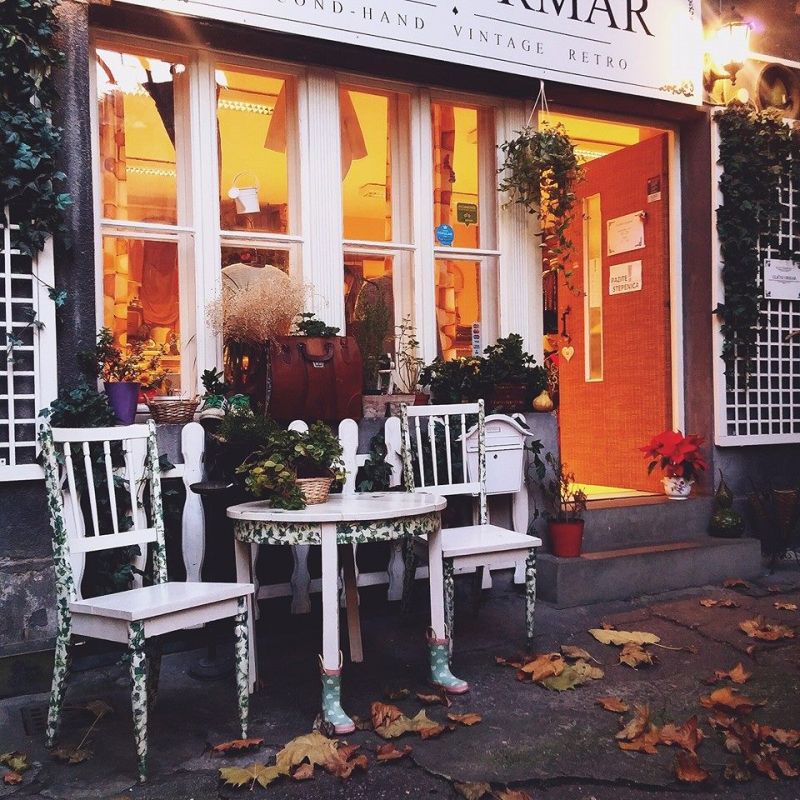 We are situated in the very center of Zagreb, inside a little courtyard in Jurišićeva Street, on number 16. If you're ever in the neighborhood, stop by ...and remember to open your minds and cock your hearts.