From Veronica Lake and Marilyn Monroe in the 1940s and 1950s to Dita Von Teese today, pin-up girls have been displayed, or as the term says, "pinned-up" on walls and billboards for generations.
A pin-up girl is a fashion model or actress whose mass produced pictures became popular from the mid 20th century. The term "pin-up" may refer to drawings, paintings, ilustrations, posters and photographs.
Although the term appeared in 1941 in England, the practice goes way back. Beginning in the early 19th century, burlesque performers and actresses started using photographic advertisements to advertise their shows, which could often be found backstage, pinned up or stuck into frames of the looking glasses.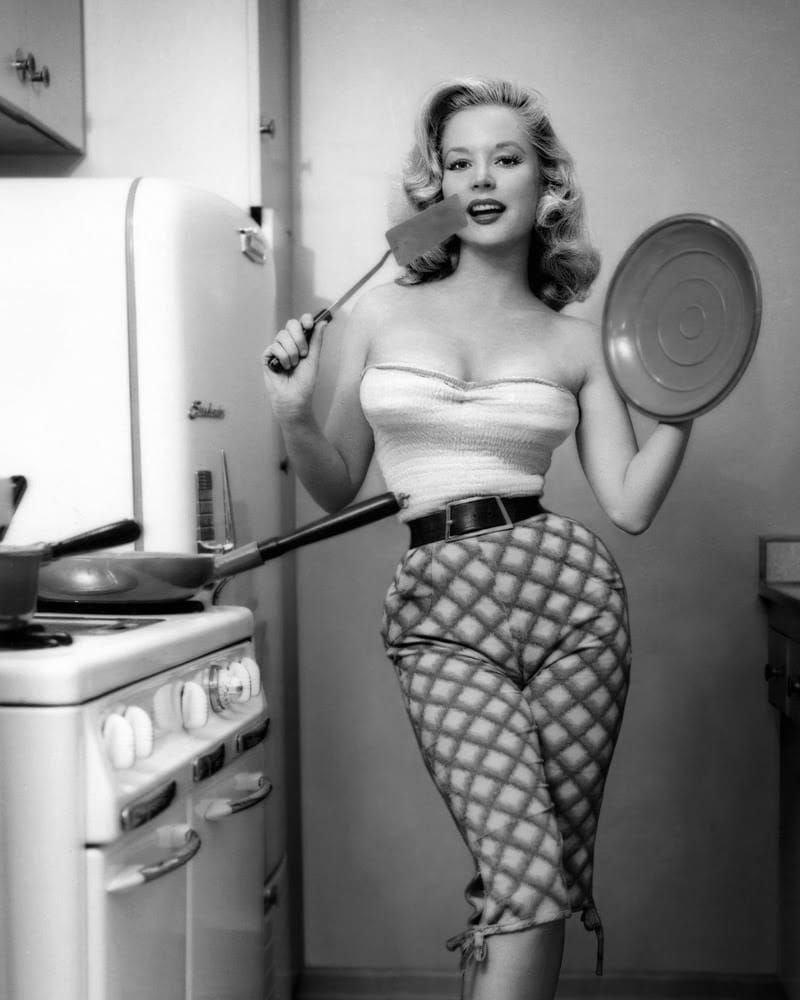 The classic style of the pin-up girl originates back from the 1940s. No matter their dress size, pin-up girls wore clothes that accentuated their assets, brought out their sexual appeal, such as high waisted skinny jeans and shorts and pencil skirts that emphasized their curves and hips. Dresses came in bold prints like checkered, stripes, polka dots, leopard prints. Also, there were lot of sailor inspired pieces.
Despite the War-time economy, women were encouraged to keep buying lipsticks and to send letters to the front, covered in lipstick-kisses to boost the moral of the soldiers.
Eyeliner became bold to make the eye appear larger. Natural eyebrows were embraced as opposed to the thin brows of the 1920s and 1930s.
The main hair curling technique was pincurl for those glamorous, old Hollywood curls. Also victory rolls and bangs were very popular.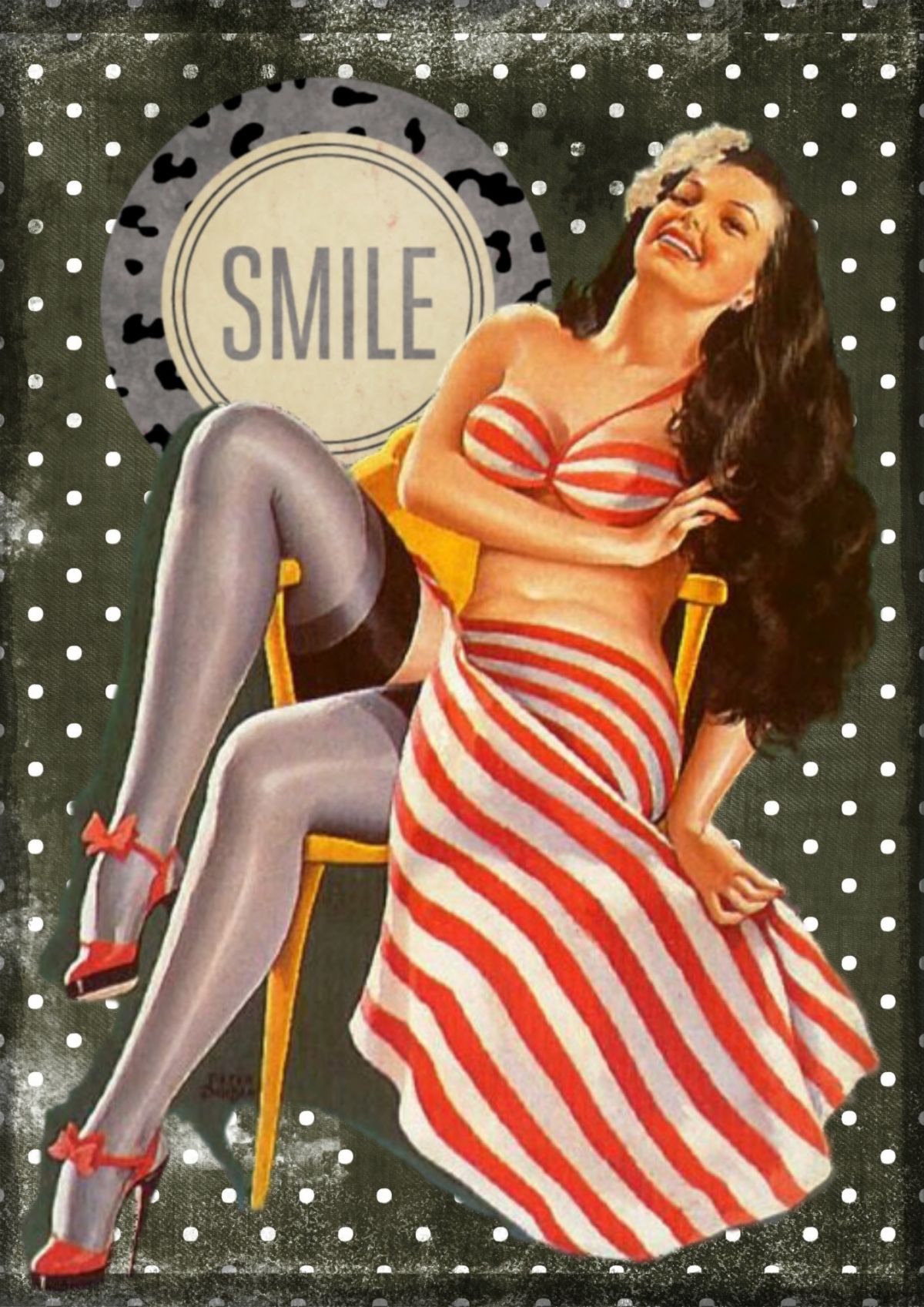 Pin-up modelling had its opponents from the very start. They argued that these images are corrupting societal morality and lowering the standards of womanhood, destroying their dignity, reducing them to mere objects to pleasure men and therefor are harmfull to both women and adolescents.
Regardless of these arguments, pin-up evolved as a subculture that promotes positive body image and love for one's sexuality, encouraging the erotic self awareness and self expression of real woman.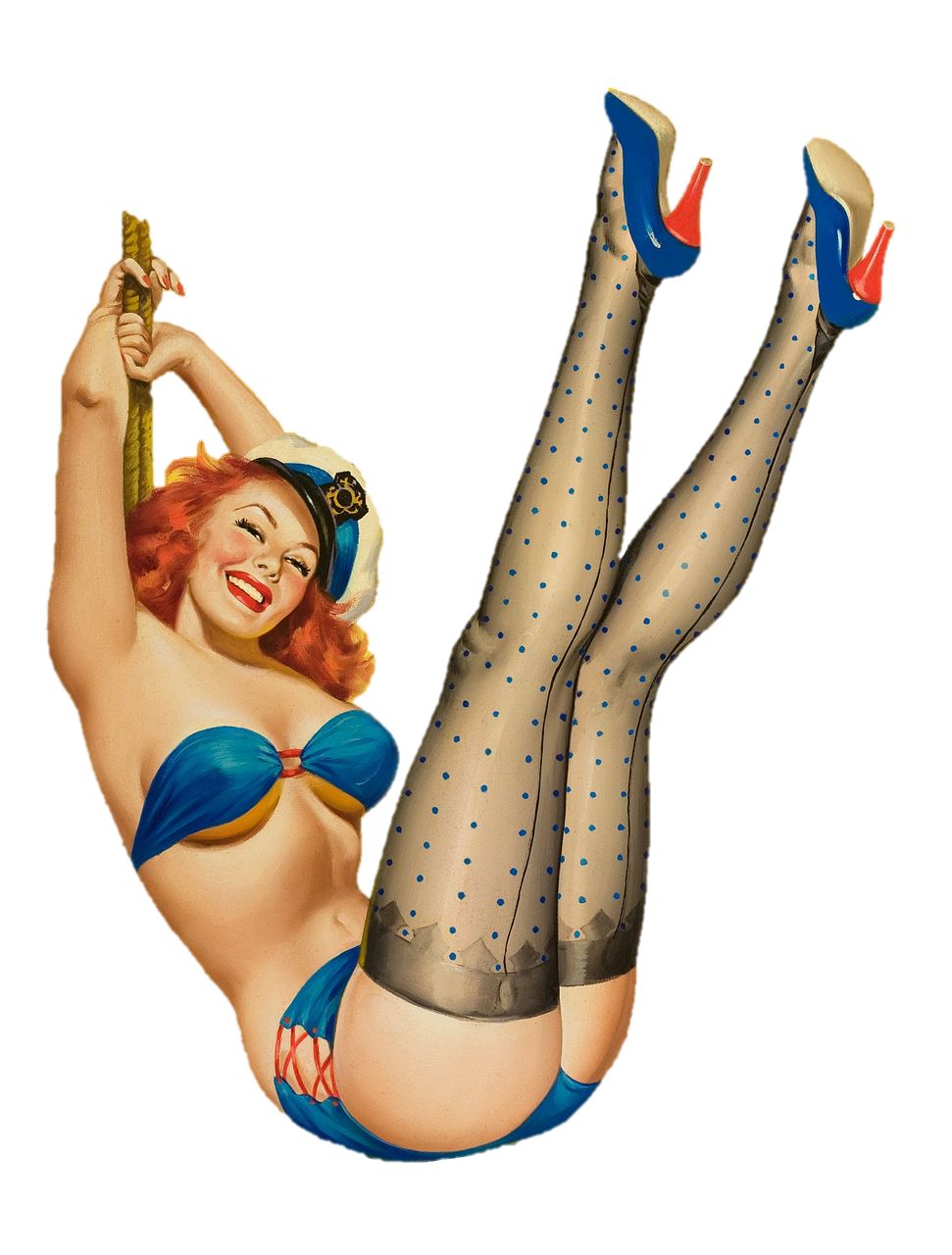 Vintage Retro Fashion Blog - All entries